MCYSA Annual General Meeting (AGM)
All soccer families are welcome and encouraged to attend.
Wednesday, OCT 17, 6pm MCC Room 106
---
2018 Fall Rec Schedule is posted under the Resources tab
---
FIELD PREP - SUNDAY beginning at 10 AM
COACHING CLINIC - SUNDAY 4 PM
BENDER FIELD
---
Time for Fall Soccer!!!
FALL RECREATIONAL SIGNUPS ARE NOW OPEN
Find the link to signup under the REGISTRATION Tab
Open for children born during years 2007 (U12) - 2013 (U6)
Cost is $50 which includes a team t-shirt,
Multi-player discount - $15 off each for the 3rd, 4th, 5th, etc., in a family.
Deadline extended - $15 late fee begins Sunday, 10pm Sept 2.
Games begin the 2nd week of September and conclude October 13
Players have 3 field appearances per week, weather permitting.
Any questions call Chad 853-3027, Toni 853-4924 or Maddy 853-8254
Registered players will hear from their coaches by Sept 10.
COACHES are always needed! If interested - please check the box on your child's registration form.
If you played on a competitive team last spring or don't have a child playing but would like to coach, email mcpossesoccer@gmail.com to let us know you are interested.
Like our Facebook Page to get the latest updates on the season.
---
Soccer players from Miles City Youth Soccer Association teams will begin selling raffle tickets this first week of May and prizes will be drawn on Super Soccer Saturday, May 12th noon at the Bender field soccer complex. Ticket proceeds will help to cover costs to maintain the fields and to support soccer camp and the recreational and competitive soccer programs.
Tickets are $5 each and the main prize is a Savage Black Rifle model 93R17, 17HMR caliber with synthetic stock, blued barrel and attached scope donated by Muggli Brothers Feeds, Watts Insurance and Red Rock Sporting Goods . Other items have been donated by Tire Rama, Big Sky Pharmacy, Don's Coins and Cards, TopKut Barbershop, MC Jewelry, Border Steel, Riverside Marine and Cycle, Murdoch's, Waterworks Art Center, Big Sky Smile Center and the Range Rider's Café .
Winners will be notified by phone. To learn more about the raffle, visit the Miles City Youth Soccer Association page on Facebook.
---
Giving Day, an online 30-hour fundraising campaign is coming May 3 for local Miles City charities including us! Pass the word!
#
YVGives2018
---
2018 Spring Rec and Competitive game schedules are under the Resources tab
---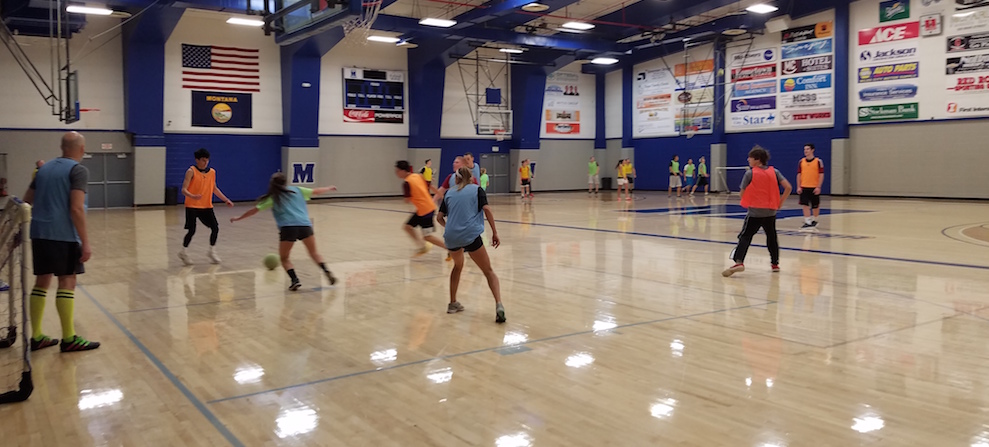 ---