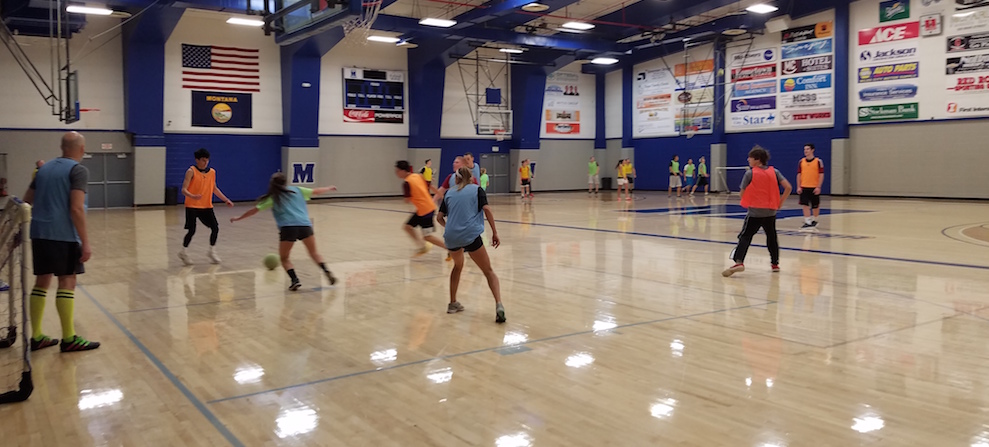 ---
Registration is still open for Indoor Soccer
Please click on the Registration tab
Adult Volunteers - please click here to sign up for nights you can commit to.
Unfortunately, nights with no adult in charge will be cancelled.
INDOOR SOCCER - Adult volunteers needed
The Miles City Youth Soccer Association (Miles City Posse) needs a few volunteer adults to supervise the indoor soccer program Nov 14 - Jan 30. Games will be at the MCC Centra on Tues and Thurs, 6:30-8:30, for players born before 2007. This could be split by days/month, and into shifts if we get enough helpers. Supervisor(s) oversee registered players, pick teams, monitor a few pieces of equipment, return Centra equipment to original locations as needed, and notify the club of unregistered players. Please send a message to the Miles City Youth Soccer Association Facebook page or email mcpossesoccer@gmail.com if interested. One adult must be in charge each night, so a commitment to attend and supervise is necessary for the program to continue. Again, the indoor program relies on volunteer supervision and will not happen without your help.
---
CONGRATULATIONS to PATTY BLAQUIERE - MYSA Volunteer of the Year!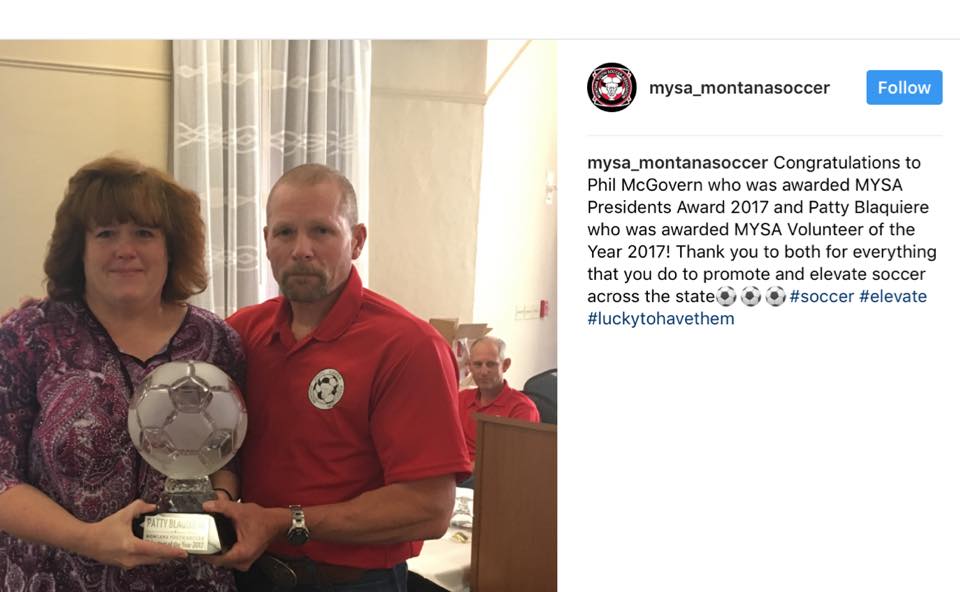 ---
British Soccer (ages 3-16) and TetraBrazil (ages 12-19) Summer Soccer Camps
Summer is quickly approaching, and it is time to get registered for British Soccer (ages 3-16) and TetraBrazil (ages 12-19) camps! Miles City Youth Soccer Association is once again inviting Challenger Sports to put on these amazing camps for our community. British and Brazilian coaches come completely prepared to provide your soccer players with an amazing week of soccer camp.
Camps will run July 31st-August 4th with half-day (9am-12pm or 4pm-7pm) and full-day (both times) sessions available.
Camps will take place at Bender Park in Miles City.
Camps are available for ages 3-19, with a new First Kicks camp (8am-9am) for 3-4 year old aspiring soccer players.
A FREE jersey is available for campers who register by June 16! All campers receive a ball and t-shirt at camp.
Please register EARLY to help us secure the maximum number of coaches for our campers.
Visit http://www.challengersports.com for complete details and to register for the right camp for your soccer player.
Contact our local camp coordinator, Keeli Muscha, with any questions or to hear more about camp. She can be reached at 406-579-2575 or keeli.muscha@hotmail.com.