Last day to register for spring soccer is Friday, March 16!
---
Competitive Player-Parent meeting, Tues March 6 at
6:30 pm,
CCDHS auditorium
For all competitive players and parents (including those of the 18 yr olds).
---
Registration help available Feb 28, 5-7pm at the Miles City Public Library
---
MCYSA is looking for new referees this season. We will be holding a certification class in March.
It may seem daunting to referee, but we start new referees out easy on the younger (U9/U12) kid games and work to help you improve on the field. For U12 and above the club does pay referees. The amount varies by age group and whether you center or are an assistant referee (AR) on the sideline.
Remember- without referees, the kids do not have soccer games.
If you are interested please contact Shannon Henning:
henningcrew@gmail.com
406-852-4860
---
Thank you to all who attended the meeting to organize spring rec soccer! More volunteers are needed so please contact us to find out how you can pitch in.
Open the Registration tab to sign up.
---
Public Meeting to plan and organize Spring Soccer
Parents of rec and competitive players, community minded volunteers - a
ll are welcome!
Fish Wildlife & Parks office
Thursday, February 15 at 6 pm.
---
COMPETITIVE SPRING REGISTRATION IS OPEN
U12 - U14 Players (born 2004 - 2006)
CLICK ON THE REGISTRATION TAB FOR INFORMATION AND ONLINE REGISTRATION LINK
---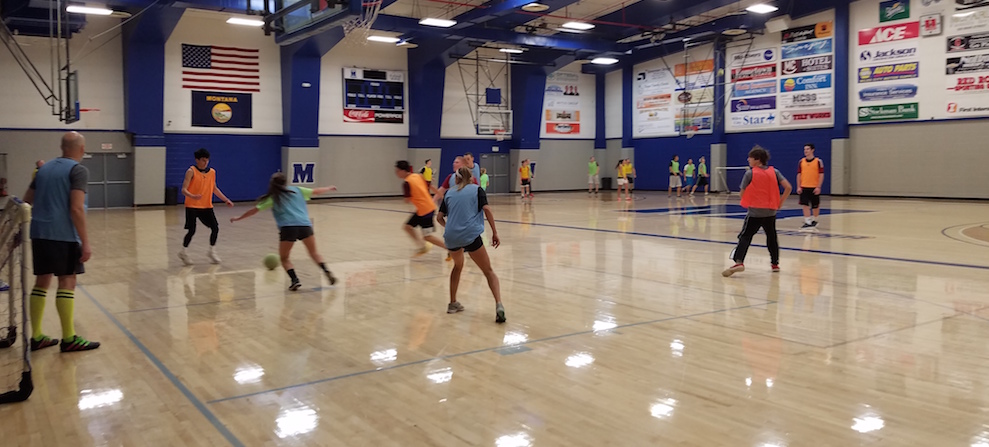 ---